The Best Black Friday Gaming PC Motherboard Deals for 2018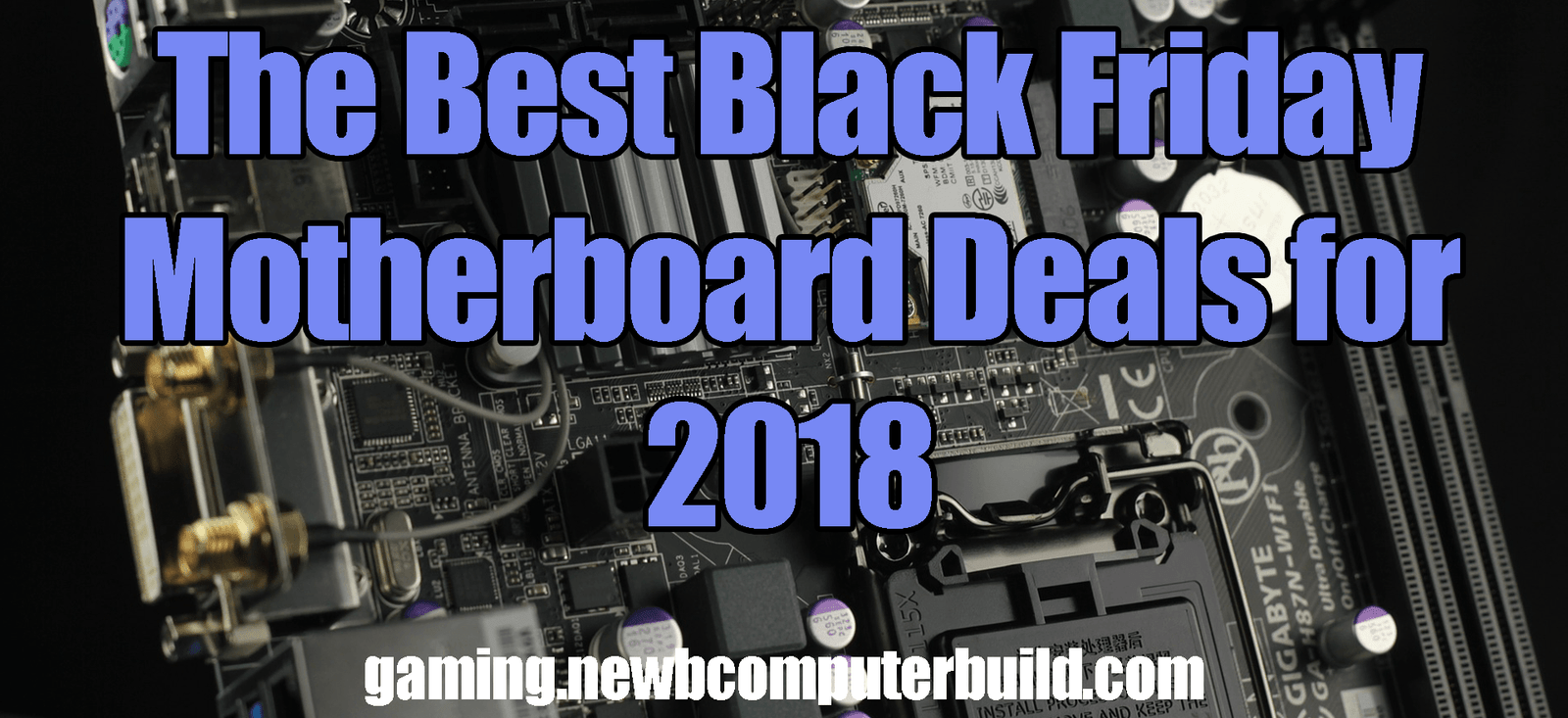 We've put together some of the best Black Friday 2018 deals for gaming pc motherboards for those of your planning on building a new gaming pc build, or simply upgrading what you have.
The motherboard is an integral part of your gaming pc. Motherboards come in all shapes and sizes, but more importantly, you need to make sure yours is compatible with your processor.  Make sure you are purchasing the proper mobo for your CPU (correct cpu socket size & chipset). Unsure? You could check out some of the best-recommended gaming pc builds.
What you'll find here are some of the best deals you can find or simply where you can go to find the best gaming pc deals for this 2018 Black Friday. If you are looking for a cheap motherboard, then now is the time to do so.
Building or upgrading a new gaming pc can be a daunting task as there can be so many pieces of hardware to consider when building. So if you have a plan of action in mind, it will make things easier to get the best possible deals on your pc hardware.
If you are looking for the best possible gaming pc builds for November 2018, then check out the November 2018 Gaming PC Builds of the month or the other Best Black Friday 2018 PC Build Deals articles over at Newb Computer Build.
The Best Black Friday Gaming Motherboard Deals for 2018
Looking for other Gaming PC Build Hardware Deals?
Check out the other best of 2018 gaming pc hardware deals.